---
IndiGo has appointed Mr. Ronojoy Dutta as Chief Executive Officer. Mr. Rahul Bhatia, Co-founder and Interim CEO of IndiGo said, "We are very pleased that Rono is joining the IndiGo team. His enormous and varied experience and 2 understanding of the complexities of the airline industry will be invaluable as IndiGo embarks on its next phase of growth".
Mr. Dutta has extensive experience in the aviation industry. He was President of United Airlines, where he worked for nearly twenty years, holding a broad spectrum of senior leadership positions including Senior VP Planning, Senior VP Maintenance, VP Finance and VP Information Technology. He was an advisor to the restructuring of both Air Canada and US Airways, and was engaged in long-term consulting contracts with Hawaiian Airlines and Air Canada. Mr. Dutta also has experience in the aviation industry in India, having served as the President of Air Sahara for two years.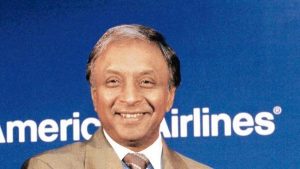 Mr. Dutta has served on the Boards of United Airlines, US Airways and Marsico Trust Funds. He has a degree in Bachelor of Technology from Indian Institute of Technology, Kharagpur, and a degree in Master of Business Administration from Harvard Business School. On his appointment, Mr. Dutta said, "IndiGo has had phenomenal success in establishing itself as a world class airline, and I am so very happy to be given this opportunity to be a part of it. IndiGo is blessed to be operating in one of the highest growth economies of the world, and this opens up future opportunities for rapid growth. Most importantly, IndiGo has an enthusiastic, energetic workforce who are an absolute delight to work with. I look forward to working with the employees to ensure that IndiGo's future is even brighter than its past".
---